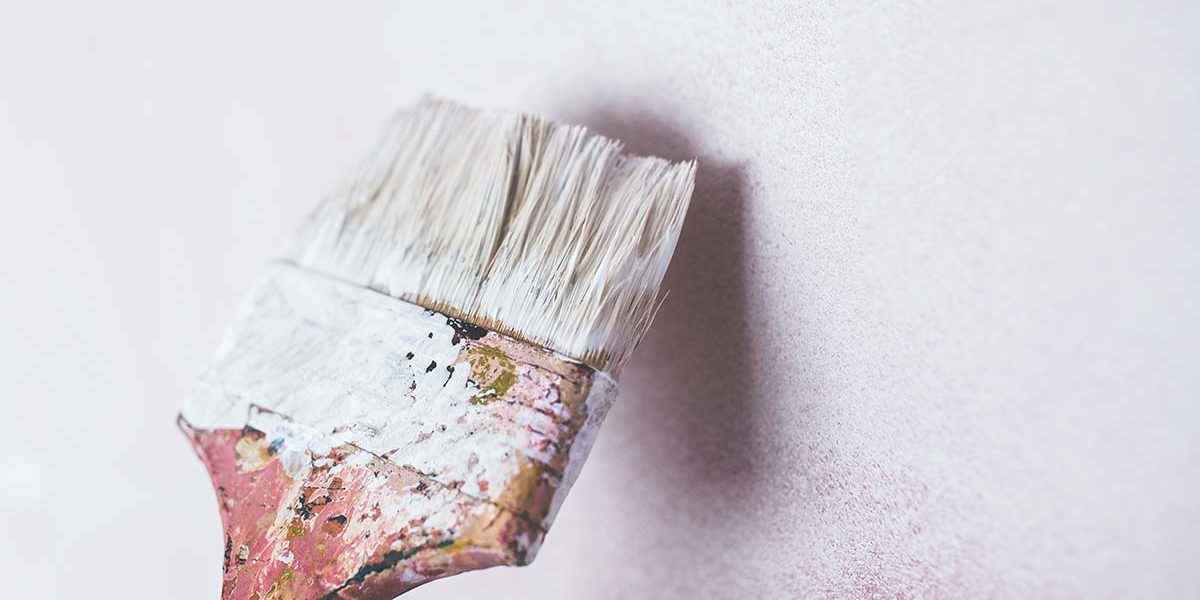 The Difference Between Paint Finishes
Paint Finishes: From Flat to High Gloss and Everything In-between
You've debated with yourself for weeks. You've asked the opinion of all your friends, perhaps even complete strangers. Your interior designer has showed you sample after sample and you've got the color swatches taped all over your house to prove it. You've even scoured Pinterest for inspiration. Finally you've come to the decision — you picked the paint colors for your custom home or remodel. It's time to celebrate!
But not so fast! You still need to decide which style of paint finishes to use. This is when the terms flat, eggshell, satin, semi-gloss and high-gloss start coming into play. While paint colors are critical, finishes can make or break those colors you so carefully chose. Fortunately, it's much easier to narrow each choice down to only a couple of selections. Choosing a finish is primarily based on two factors. One is the type of wall, trim or object being painted — certain materials work best with specific types of finish. The second is the room and the type of activities that take place in the space. High wear and tear or a need for a washable surface are both examples of important considerations.
When ACT Builders constructs a new home or completes extensive remodels, the walls are going to be gorgeous. We are professionals who know their materials, use the best products and have the expertise to not just put up walls, but to make them things you enjoy seeing everyday. Keeping that in mind, let's consider the various options in  paint finishes.
Flat
The term "flat" refers to the paint's amount of shine, or lack of it. This choice gives you the truest color with no light reflection. Paint people tend to either love or hate flat paint. Almost everyone agrees, however, that flat paint is great for ceilings! Shiny ceilings that reflect light can appear much lower than the same ceiling painted flat. Also, using flat ceiling paint keeps your furniture and rug colors from being reflected by the ceiling. Flat paint is also great for covering walls you'd rather not resurface, but with a surface you really don't like.
On the con side, flat paint shows dirt easily and is also harder to clean. But unless you're planning on food fights in the family room, you can go ahead and choose flat paint if you love the look. Therefore, flat paint is best used in:
Ceilings
Living rooms
Bedrooms
Dining rooms
Eggshell
Eggshell paint sounds like a color, but it's a finish. While not shiny, there is just a bit more reflection in eggshell paint compared to flat, or low matte. This finish is also good if you love your walls or plaster treatment and want them to be part of the room's personality, because with eggshell paint they will "pop" just a bit. Eggshell also adds more richness and depth, and is more washable than flat. This makes eggshell paint a good choice for family living areas. To summarize, use eggshell paint with:
Family rooms
Children's bedrooms
Hallways
Dining rooms in active households
Satin
If you hate flat paint and like eggshell, you might love satin. Lending a pearlescent effect, satin definitely pumps up the shine factor. It's not high gloss by any means, but the fact that it can be wiped down easily makes it a good choice for bathrooms, kitchens, and high-traffic areas. Do your kids draw on walls? A satin paint finish just might save you time and money down the road, because washing a wall is much easier than repainting it. This will make any imperfections in your walls stand out, however, so satin is not good if you're trying to hide less than perfect surfaces that you just don't want to redo. To repeat, satin finish is good for:
Kitchens and bathroom walls
Children's bedrooms
Hallways and high-traffic walls
Low traffic trim and doors
Semi-Gloss
Semi-gloss paint is rarely used on walls in living areas, family rooms or bedrooms. It is quite shiny and doesn't impart a warm and cozy feeling. But for easy clean up it's great! Semi-gloss on your doors, baseboards, trim, crown moulding and wainscot surfaces is the tried-and-true paint finish to last years and years. Semi-gloss is also used in bathrooms and kitchens with higher exposure to moisture. If your family tends to throw pasta onto the kitchen walls, this is your paint finish. So apply semi-gloss to:
Trim, moulding, doors and cabinets
Kitchen walls and ceilings
Bathroom walls and ceilings
Extremely high traffic areas, mud rooms
Laundry rooms
Garages
High-gloss
Unless you're talking about a fraternity dining hall, it's unlikely you would ever paint your walls high-gloss. But a professional application of high-gloss paint on a front door, trim, moulding, furniture or cabinetry can turn out to be a decades long investment. High-gloss paint is extremely cleanable and has a beautiful luster and shine. Therefore, save the high-gloss for:
Doors
Window sills and frames
Cabinets
Architectural elements
Stair railings
Now that you've picked out your paint colors and your paint finishes to match the location and each room's activity, it's time for you stop thinking about paint and consider the best team to apply it and all your other construction and remodel choices. Let ACT Builders take your design decisions, color choices and paint selections and transform them into the home of your dreams with a quality finish that you deserve. Contact us today for a consultation on your Washington or Oregon home construction project.