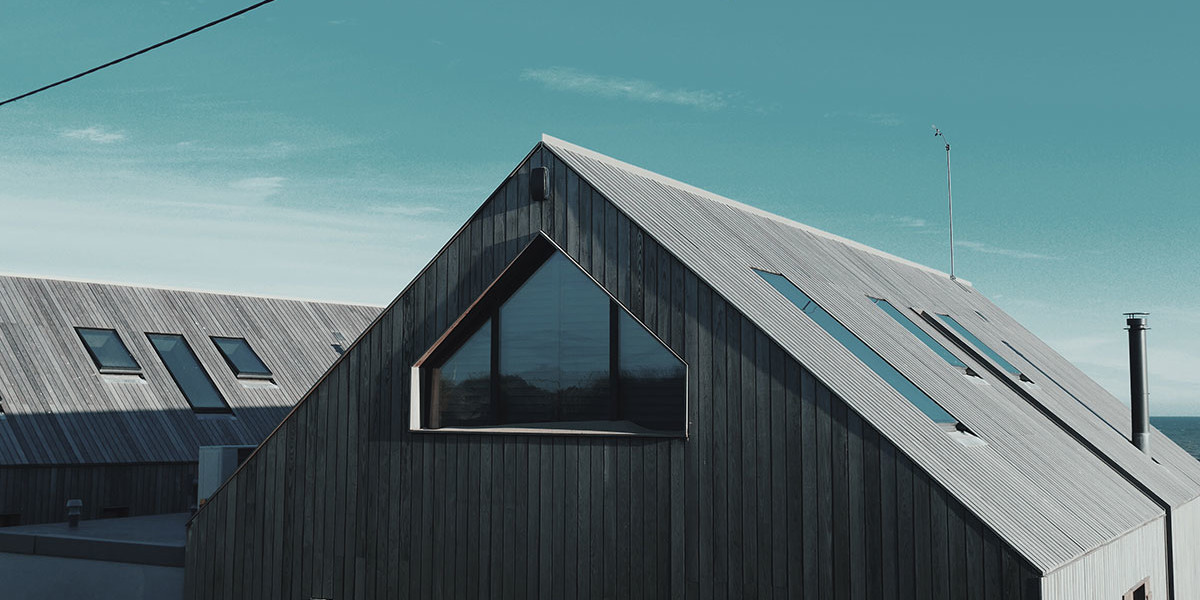 Roof Anatomy 101
Like the perfect frame on a beautiful painting, a roof does more than protect a home from the weather. Providing structural support, architectural detail and lasting value, the right roof is a major decision in the home building process. A.C.T. Builders knows which style, design, price range, look, and installation process is best for a custom home or remodel in your area of Washington and Oregon. But since a roof that will last for decades is a large part of your budget, knowing more about the components of the roof's anatomy will help you to understand what goes into that type of project.
The following is a list of basic roof anatomy terms you may find helpful when discussing roofs and roof designs with your architect, designer, or A.C.T. Builders. Remember that what you see on other homes, as interesting as it may appear, may not work on your structure, your home style or for the climate in your area. As you drive around your locale or your dream neighborhood, see if you can spot some of the following features as you become, if not a roofing expert, at least a bit more roof savvy.
Roof Anatomy and Terms
Dormer
When a framed window projects out past the sloped plane of a roof, it is called a dormer. Dormers add light, added interior space such as window seats, and architectural detail to a home. Styles include hipped, recessed, gable, shed, eyebrow, and barrel dormers.
Downspout
Downspouts direct rainwater off a roof and away from the foundation of a house. The downspout pipe or chute connects to the gutters and is often at the corner of a house.
Eaves
The part of the roof that hangs over the house or structure is the eave. A generous eave keeps a house or structure cool and shaded, while a shallow eave allows more light to strike the walls or windows.
Flashing
Flashing is metal pieces placed around chimneys, pipes, dormers and valleys to prevent seepage of water. Experienced roofers are essential when installing flashing to ensure a waterproof roof.
Gable Roof
When a sidewall comes to a triangular point at the ridge, the roof style is called a gable roof. It is the opposite of a hip roof and creates much more attic space for a structure.
Gutter
The channel or trough that carries rainwater to the downspouts is the gutter.
Hip Roof
This type of roof has all sides sloping downward to the walls from a central ridge. Allowing less attic space, a hip roof is a good option in areas prone to high wind, as it is better designed for surviving strong wind force.
Pitch
Pitch is the degree of a roof incline, which is shown as a ratio of the rise of the roof in relation to the span covered. Mathematicians would consider pitch to be a calculation of the slope of the roof.
Ridge
The horizontal top edge of two sloping roof planes is the ridge. Special shingles called ridge shingles or ridge caps are used to cover this angled surface.
Shed Roof
A roof that has only one plane is a shed roof. It has no valleys, gables, ridges or hips, and is often used in outbuildings such as tool sheds due to its simple construction. This can still be an elegant design and many modern installations employ shed roofs.
Shingles
Made of wood, slate, ceramic, fiberglass and asphalt, shingles are installed across each other to form a watertight outer roof structure.
Soffit
The finished underside of a roof, covering up the supporting roof rafters under the eaves, is a soffit (from the Latin suffixus, meaning "to fasten").
Valley
Just like it sounds, the inverted angle formed by two intersecting roof planes is a valley. Good roof construction and expert waterproofing is vital at this point to prevent leaks. Valleys are often found in remodeling projects.
For questions about types of roofs, roofing materials and other parts of a roof you are planning to build, contact our on-staff experts at A.C.T. Builders. We've got you covered — literally — with quality roofing for your custom home or remodel project!