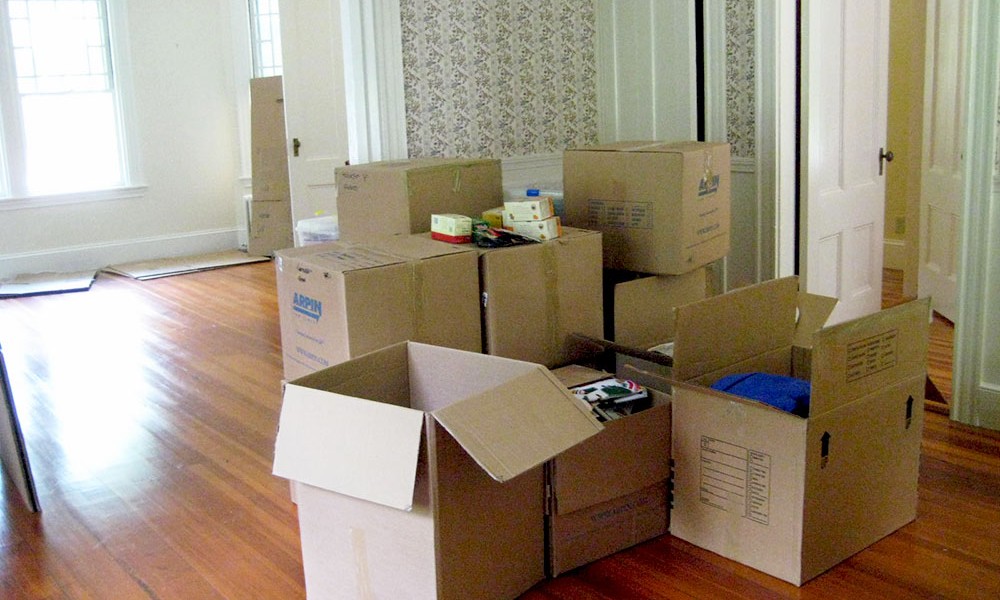 The Art of Less Stress Moving
Our job at ACT Builders is to create your dream home, and we're good at our job. We are experts at taking care of every detail to ensure your new residence is all you hoped for. So while we do our part, what can you do to lessen the stress of the upcoming move to your new home? Is there even such thing as a stress-less move? Not likely, unless you're a hermit crab. It's pretty much guaranteed that either moving out from your home while it is being remodeled or moving into a new home will cause a touch of anxiety, if not exhaustion. That's because relocating usually involves a major life change, either downsizing or upsizing, a move to a new area, a new job, or just simply moving all your possessions from Point A to Point B.
How to ease the moving process
If you're downsizing, that means slimming down on your possessions, possibly by quite a bit. If you're upscaling your life, that means shedding some of your possessions that just won't "go" in your new home. Reducing your possessions before the move greatly enhances the entire experience, saves you time and money, and makes it easier to move into your custom-built home. Here are a few suggestions to ease this process:
Create a place for all your important papers and valuables. Keep it simple, keep it handy, keep it safe. If possible, keep it at your place of work. While your life becomes a sea of boxes, keeping your important papers and valuables out of the picture provides peace of mind. Renting a safe deposit box or storing with a trusted friend who is not in the process of moving also keeps things secure.
Lower your expectations while you're in-between homes. Create a simple capsule wardrobe to pull from, so even if you're a bit stressed out, you'll still look great. Your kitchen items may be boxed up for a while, so simple meals are the best. This is a great time to eat out or order in. Better yet, when the sea of boxes becomes a tsunami, checking into a local hotel or staying with family for a bit may raise spirits. This is especially helpful to children, who just can't understand what is happening to all their beloved "stuff."
Organize and simplify before you even think of packing up. This is essential if you're downsizing into a smaller residence. Have your children moved out and left all their childhood treasures at The Museum of Mom and Dad? Do you really want to bring all that mismatched Tupperware into your beautiful new home? Wouldn't it be nice to live in your custom home from ACT Builders with a fresh start, free from all the stuff you've accumulated for all these years? While there are many books on organizing, a particularly popular and extremely effective method is outlined in the bestselling book, The Life Changing Magic of Tidying Up by Marie Kondo. Whether you need a few nudges, or some serious encouragement, this book is literally sweeping the nation clean. Following the "KonMari Method" guarantees you a lighter, happier and easier move. Plus it makes you feel good about things you donate to your local charity!
Your new custom built home or long awaited remodel is a fresh start. To enjoy your new space fully, don't attempt to cram your old house into your new home. Stay organized, pare down and keep your life as simple as possible during the transition. The team at ACT Builders are working hard to accomplish our goal — providing you with a house to love and cherish. Can we promise you a stress free move? No, but we can promise you a gorgeous new place to call home. And when you finally unpack that last box? It's now time to celebrate, because you're done!