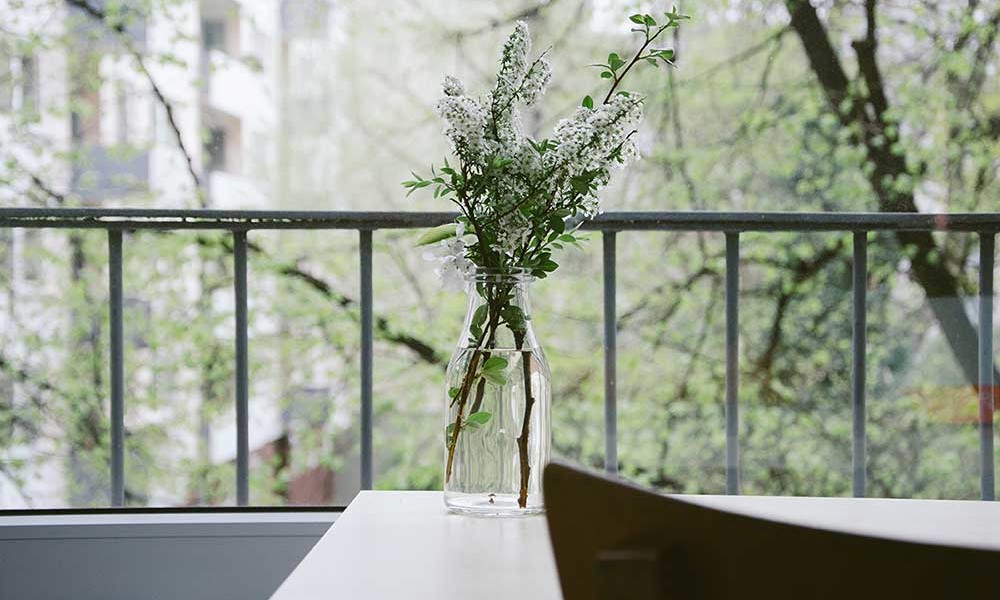 Shining a Light on Window Styles
Moonlight floods the whole sky from horizon to horizon. How much it can fill your room, depends on your window. — Rumi, a historic Eastern poet
A.C.T. Builders wants your custom-built or remodeled home to shine, both inside and out. And to shine, a home needs windows. Not just randomly placed windows that let in some light and little else — any builder can do that. Instead, we work to ensure that your home has well-designed, well-made and expertly installed windows, adding value, beauty and function for decades to come. Your job is to tell us which window styles out of the many choices put a gleam in your eye, and our job is to find the best place for them in your residence. So let's take a clear look at some popular window styles.
A Survey of Window Styles
Fixed
A fixed window cannot be opened. It allows light to enter a space and provides architectural interest, but doesn't provide ventilation or access. An example would be a plate glass window, a clerestory window (often stained glass and set high in a wall) or a fixed transom above a door or other window. Take a look at a few examples of fixed window styles.
Sash
A sash window is a very traditional style window in the United States, and other countries colonized by the UK. It consists of two parts (sashes) which overlap each other. A single-hung sash has one moveable part (usually the bottom half) and the other is fixed. A double-sash window has two moving sections. Modern versions use spring balances, but traditionally counterweights were used, in conjunction with pulleys of braided cord or chain. Here's a few examples of sash window styles.
Casement
A casement window has a hinged sash which swings in and out like a door. They are made in side-hung, top-hung or even bottom-hung versions. A casement window in the US traditionally was opened with a crank mechanism. This type of window is still extremely popular in Europe and the UK. Look at a few examples of casement windows.
Transom
A window above a door, a transom is usually fixed, meaning it doesn't open. In older homes, interior transom windows above doors often were hinged so they could open and close to help with heat transfer and improved ventilation. Transom windows, and fixed windows around doors called sidelights, are a wonderful architectural detail providing light while still ensuring relative security. Transom Windows come in a variety of styles.
Louvered
A louvered, or jalousie window, has parallel slats of glass or acrylic that open just like a Venetian blind. A jalousie door is a door with a jalousie window. If you have an older home with louvered windows, don't be quick to tear them out, because they can be great architectural assets that often make the neighbors "jalous". Look at a few examples of louvered window styles.
Bay
A multi-paneled window set-up with at least three panels is called a bay window. The panels are set at different angles, which protrude out from the wall line. A bay window often has a window seat built on the inside to create a cozy nook for reading, or sitting and staring outside (ideally at a bay). But even if you don't have the ocean nearby, you can still have a bay window. Start by looking at a few examples of bay windows.
Picture
A large fixed window that allows unobstructed views is a picture window. Inevitably, these are the windows that get the ball thrown through them by neighbor children, so they are ideally placed in an area not likely to face flying objects. Take a look at a few examples of picture windows.
French
A French window, which is called a "French door" when it is on hinges, is typically set in pairs. They are common in modern homes as a substitute for a sliding glass door. They let in lots of light and offer beauty and good access to the outdoors. There are a lot of great examples of picture windows.
Slider
Like a sash window on its side, a slider can consist of two or three panels. A two-panel slider has one fixed window and one window that slides past the other. A three panel slider has a fixed window in the center with two sliders on each side. These are common types of windows in bedrooms because they allow for easy exit in case of emergencies. Here's a few examples of slider window styles.
Architectural Shapes
Eyebrow windows, round windows, diamond and octagonal shaped windows provide light and a bit of whimsy to a home's look. Rarely able to be opened, these are fixed window features for areas of your home that may need a bit of light or sparkle, but not any access.
So many windows! So many styles! What's a person to do? Do some research, examine pictures, drive around a bit, and without peeking in any windows, see what you like and don't like in various Oregon and Washington neighborhoods. Windows (or at least holes in walls) have been around since ancient times, so you are bound to find something you love in your own city or town. We love to talk windows here at A.C.T. Builders. Open up to us about your upcoming project and together we can find the perfect styles and shapes for your home.