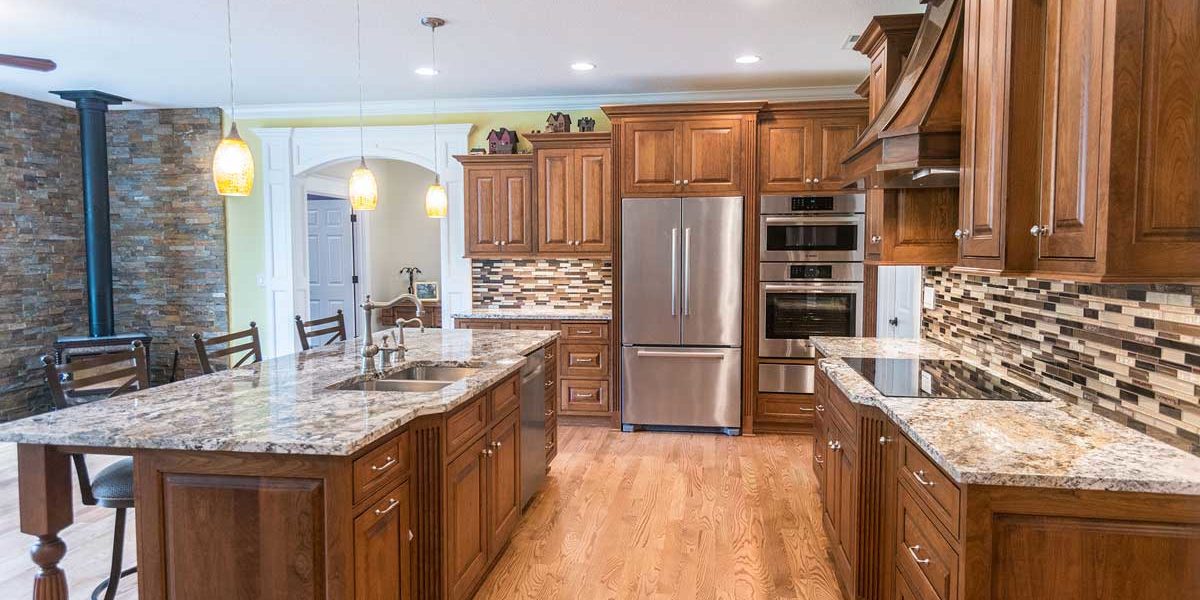 Your Kitchen Remodel Needs a Checklist
A kitchen, in theory, is merely a room where food preparation takes place. But we all know that real kitchens are so much more. They are places to relax and refresh. Childhood memories created in kitchens are some of the most vivid memories we have. It's where homework gets done, families regroup, soccer teams are fed and where friends bond over food and libations.
Preparing for Your Dream Kitchen
If it's now time for you to build your dream kitchen, you're probably very excited, yet a bit nervous too. You've been looking through design magazines, peeking at friend's kitchens, and of course checking out kitchens on all the home makeover shows. It's a bit overwhelming, because kitchen remodels are some of the priciest of home building projects. You want to get this right!
If you're planning your dream kitchen in a custom-built new home, or you're going to do a major kitchen remodel in your existing house, ACT Builders is up to the task. Our portfolio is brimming with examples of gorgeous, yet practical kitchens that are thoroughly enjoyed by our satisfied customers. We can't wait to get started on your project, but before we do our job, you have a project of your own.
Before Starting a Kitchen Remodel…
Before you even start to think about cabinet design, countertop surfaces, appliances, sinks, faucets and back splashes, you have a much more basic question to ask yourself: "What do I need from my kitchen?" This may seem like an oversimplification, but you don't want to make any decisions, large or small, until you've given some serious thought to the most basic functions you perform in this all-important family space.
Imagine two different families, Family A and Family Z. Family A practically lives in their kitchen. It's the heart of the home. Entertaining guests means everyone gets a task: washing produce, chopping vegetables, stirring the pasta sauce. The meals are gourmet and the appliances are up to the task. The kids have a spot for doing their homework, meals are eaten on a big communal table, TV shows are watched and the family dog wanders around looking for handouts.
Family Z, on the other hand, uses their kitchen for light duty only. A quick cup of coffee in the morning, some boxed mac and cheese from time to time, a few easy sandwiches for dinner after a busy work day; this is a kitchen where a night of cooking means tossing a bagged salad together while waiting for the pizza delivery guy. This kitchen is easy to clean and use, because it just doesn't get used that much.
Your family's kitchen habits may sit somewhere between A and Z. Figuring out what you need from your kitchen before you even begin to plan it saves you money in the long run and gives you a kitchen you will use and love for years to come, without regretting the things you did or didn't buy when you designed it.
As you move around your current kitchen, think about what you love and hate about it. Is lots of natural light dearer to you than lots of storage? Do you need ready access to a myriad of specialized appliances, or are you more of a minimalist when it comes to gadgets? Do you practically worship your coffee machine? Your food processor? Your baking supplies?
Do you even enjoy cooking? There's nothing wrong with eating out if you hate to cook, so why give yourself more pressure with a dream kitchen when cooking is your worst nightmare? On the other hand, if you fantasize about starring in your own cooking show, you're going to enjoy all the bells and whistles of modern kitchen design.
While resale value should inform your major design decisions, this is your custom kitchen — no one else's. ACT Builders is here to help you think outside the icebox about that kitchen remodel, so to speak. While you're making your list of what you need in a new kitchen design, contact us so we can help you see your possibilities. Remember, thoughtfully incorporating the latest trends in kitchen design, function and appliances not only ensure great resale value for your home, but help make the kitchen the heart of your home.